What is Covered?

Personal Auto Insurance Coverage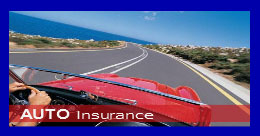 Bodily injury liability coverage – Pays for bodily injury or death resulting from an accident for which you are at fault and provide you with a legal defense.
Property damage liability coverage – Provides you with protection if your car accidentally damages another person's property. It also provides you with a legal defense.
Medical payments, no-fault or personal injury coverage – Usually pays for the medical expenses of the driver and passengers in your car incurred as a result of a covered accident regardless of fault.
Uninsured motorist coverage – Pays for your injuries and, in some circumstances, certain property damage caused by an uninsured or a hit-and-run driver. In some cases, underinsured motorist coverage is also included. This is for cases in which the at-fault driver has insufficient insurance.
Comprehensive physical damage coverage – Pays for damage to your car from theft, vandalism, flood, fire, and other covered perils.
Collision coverage – Pays for damage to your car when it hits or is hit by another object.
Commercial Auto Insurance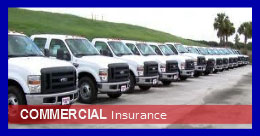 Business Auto Insurance - Insure your work cars and SUVs with the same features our Personal insurance customers enjoy.
Pickup Truck Insurance - Insure your work trucks and trailers with customized coverages such as Seasonal Truck insurance.
Van Insurance - Insure your commercial van with coverages customized to your exact business needs.
Truck Insurance - Insure your truck and receive 24/7 customer support that covers claims, filings and certificate services.
Tow Truck Insurance - Get specialized coverage's including On-Hook Towing and Garage Keepers Legal Liability insurance.
Dump Truck Insurance - Get Dump Truck insurance with coverage's such as Physical Damage and Motor Carrier insurance.
Motorcycle/ATV Insurance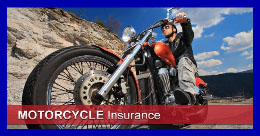 If you're riding in Florida, you know every day on the road can feel like paradise. Whether you're headed to an endless stretch of beach, the amusement parks in Orlando, or just cruising in perfect weather, Florida motorcycle riders have it made. But before you hit the road, make sure you've got the proper coverage at the right price. Discover what our companies have to offer today, from our rider tips to our money-saving discounts. Whether required by law or not, we strongly urge you to carry motorcycle coverage to ensure that you are fully protected, as well as anyone that is riding with you.
RV Insurance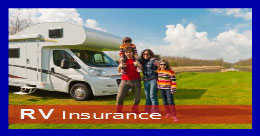 Our RV insurance policies can protect your investment from top to bottom. With RV insurance, you can select many types of coverage, including Vacation Liability, Full Timer's, Emergency Expense and more. Your RV insurance policy can also protect your traveling companions and your valuables when you're on a trip.
Boat Insurance
All motorized boats and all non-motorized boats over 16 feet long are required by the State of Florida to be registered and have a tag, but they are not required to be insured. As your boat is probably one of your more prized possessions, you will definitely want to insure it against damage and to have liability coverage in case someone is hurt while on your boat. The type and amount of coverage will vary widely based on how large, how fast, and how valuable your boat is. You definitely want to be able to fix or replace your boat if it is damaged, stolen, or destroyed. The cost of your boat insurance policy will be based on the value of the boat and your location. Most boat policies will offer the same liability protection for injury as automobile policies such as bodily injury, liability, damages and medical expenses.

Discounts and Special Programs
We believe responsible drivers deserve more than just basic coverage; that's why we offer additional benefits including: Accident Forgiveness New Car Replacement Rental Car Coverage Multi-Policy Discount Multi-Vehicle Discount Student Discounts Homeowners Discounts Continuous Coverage Discounts Military Anti-Theft Advance Quote.